Hey everyone, Ade-Lee here!
I hope you're safe and well.
Here is a long overdue update on what's happening with the design thinking manga and badass book. 
I know I have the tendency to drop off after making significant announcements.
I tend to do this to properly analyse reactions and try my hardest to improve on the idea. To be honest, this leads to the impression that I may have abandoned something without a second thought, I haven't.
Personally, I don't like making too much noise on social media. I think that it's full of peacocks and peahens that are fighting to be the wokest, most vibrant bird in their virtual pen. My view above, coupled with the current situation the world is in, has made me somewhat reluctant to share updates. We will improve and apologise for the lack of updates.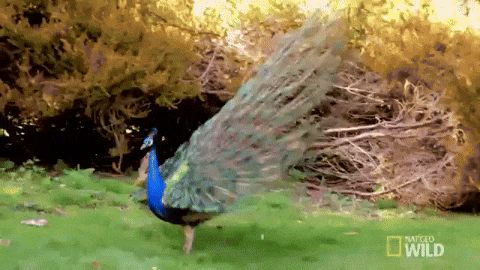 Our last post on social media was of the virtual blackout protest. How does one that believes profoundly in the current injustices continue posting from there? It's been hard to motivate myself to keep posting about make it pop without making it political, so I've decided to focus on creating more and exciting products.
Yes, the follower count has suffered, but I think we will survive ? .
Design thinking manga.
Designed, proof-read and printed.
Once printed (with a local supplier), we noticed that the quality of the manga wasn't as authentic as we were hoping. It just didn't have that edge. So we started looking at other suppliers. The manga itself was about 48 pages, and even though it's fantastic as it was, we felt like there were many things we could do it improve it.
We decided to focus on improving the quality of the final product and the manga overall.
Because of this, we silently launched V1 at half the intended cost.
I have been blessed to have Izzie (Isabelle Johnson) join make it pop. She has helped flesh out the manga as well as identify the current flaws of the current manga.
She's been instrumental in helping us improve the overall quality of the content as well as offer her perspective.
She is now the co-author of the design thinking manga. It didn't make sense otherwise.
The manga currently stands at about 120 pages. (Including content, which there is a lot of.)
We are hoping to launch the improved manga sometime this quarter and cannot wait to blow your socks off!
The Art of Being A Creative Badass Book
This one took a fascinating turn.
I finished V1 of the book and was sending it to design thinking professionals and influencers to give me their thoughts.
I received some fantastic feedback and decided to add them to the book.
While working on the updates, the design thinking manga was born…
I then finished a V2 of the draft and sent it to my proof-reader. I gave her the specific instructions to rip apart the book… and she demolished it. Granted it stung a little, but I'd rather have her do this than selling it to people that end up hating it. 
She shredded the book to the point where I decided to go back and re-consider the overall objective.
When reflecting on the current state of the book, I felt like maybe I just wanted to release a book about design thinking and throughout the writing of the book, lost sight of how to keep it fun and exciting. That is our mantra, after all.
The team and I did some ideating on how to make the book fun, and we are now onto something incredible. Seriously, all thanks to Izzie.
The book will launch Q1-Q2 2021. It's going to be something…
Sorry, we can't give you more of an update, but we are keeping our ideas close to our chest till they are finished and ready.
TLDR: Izzie is incredible, we're working on everything at full speed!