If you've been following make it pop's progress from the beginning, thanks for sticking around. You guys rock! If not, where the hell you been!
You've missed out on one hell of a party! We thought we'd share with you all a little about what we've learned 6 months in and what's next for make it pop. We've got a hell of a lot to share in the coming weeks and months. Not gonna lie, we're beyond excited everyone to see and enjoy our hard work.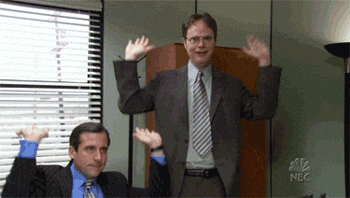 The people
Some people are amazing!
These are the people who have become the core of make it pop, who have lifted each other up and pushed one another to be even more awesome than they already were. If you have the pleasure to meet any of the make it pop team, you'll see how incredible we are and that we're not blowing our own trumpet!
Some people… well… they're not.
Some people can hinder progress or lead you down a route you should never have gone down.
But, we live and learn as they say. And we have definitely learned from some of our encounters!
But let's make this section into a sandwich compliment and end on a positive! So a big shout out to everyone who has listened to our ideas made constructive suggestions guided us in the right direction and just generally been awesome humans to us. Here's to being supportive!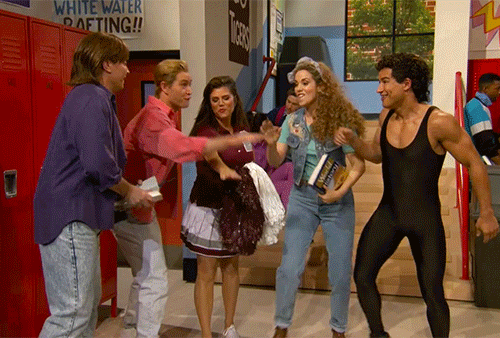 Almost there
We really believe we have something special here with make it pop, but that doesn't mean it's been easy or straightforward.
There has been a steep learning curve for all of us but we're so nearly there! We see make it pop as being an essential thinking tool and not just another design accessory that looks pretty on the shelf but has gathered several months of dust. This being said, we have worked hard to refine our ideas; the cards, the packaging, the design, the message… you get the picture!
We initially had hoped you all would be enjoying make it pop more by now but we had to take a step back and scrutinise the product. We now think we've teased out all the problems and cracked the solution for make it pop being a success.
We've said it before but we really mean it this time, we're so very close to launching and for you to get your hands on our goodies! (Not like that you dirty minded folk).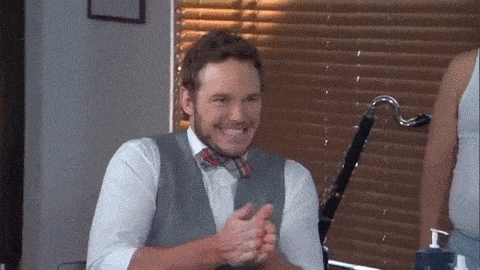 There is so much to do!
While we're being totally honest, it can be hard to keep it all together! We're busy people, make it pop is a side-project for us all (something we'll look into in a future blog post). Life can get busy and at the time we have not put 110% focus into pushing make it pop further, we're only human! This being said, we have found some incredible ways to all remotely work together and have become incredibly organised super-humans who have set a game plan in stone and we're charging ahead at full steam!
Also, if we could share one piece of advice for someone following in our footsteps, have a system in place to avoid expensive mistakes! Proof-reading is an absolute must, we cannot stress this enough. Even the best writer makes mistakes so it's always a good idea to get two or three eagles eyes over every piece of work that you get printed or published. And another thing, don't throw money around! Carefully plan your budget and review your outing expenditures frequently. It may seem like just a few pounds here and there but they add up. And if it's not helping you to process, you've just wasted some hard earned dollar!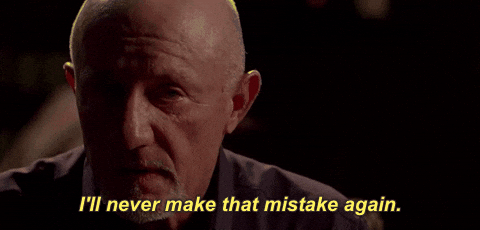 You win some, you lose some
Not everyone is going to get what make it pop is about and that's totally ok! You can't please everyone so don't take offence if someone is unenthusiastic. Or if they have a face that looks like they've been slapped with a wet fish when they're speaking to you. Your target audience isn't the world and if it is you need to fix your priorities!
Now, some people won't get it but that's more been our fault.
Through a number of conversations, it became apparent that we needed to explain the game better. We knew what we meant but it was clear other people didn't. Turn's out people can't see into your head, who knew! From our poor explanations, we've learned to have one core, simple explanation with keywords that we can easily highlight others. This seems to be working so much better and has helped to clear up any confusion. But if you still don't quite "get it" shoot us a message on Instagram (or your preferred social media method) and we'll happily explain more!

Have some fun!
If there's one thing us make it pop fellows pride ourselves on is having fun! We started this because it is something we enjoy and truly believe in. We really do have a passion for what we're wanting to put out into the world! Cliche, we know, we know. We make sure we maintain a fun environment as much as we can, even when the work is less than fun. We even have meetings overs beer and wings when we all have free time. Well, we say meeting, it ends up being just a good laugh amongst great friends!
One of the greatest things we have learned is to treat the team like family, not co-workers. Our core team gets on like a house on fire (apparently that's a good thing!) and we respect and value each other's opinions. We take a real interest in not only each other's work but as every day human beings with a life outside of make it pop. There is no dictator type hierarchy in the team, we all see each other as equals and have the greatest time working together. You should all be jealous you're not part of the make it pop team, we're kickass and the life of the party!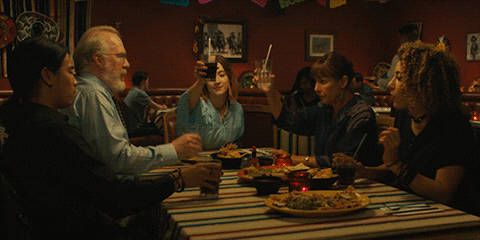 Bye for now!
It's nice being transparent and honest with you all. We've love that we're in a position to share our experiences with you all and hopefully, you can learn from our mistakes and what make it pop have learned in the past 6 months. Heres's to 6 more!!