The problem with make it pop
We like to think we're fairly upfront, honest people. We ain't nothing to hide! This is why we thought it time to share with y'all the problem with make it pop. I'm sure you're all thinking, there are no problems with make it pop! And from the outside, you'd be right! We refine everything before you all feast your eyes on it but behind the scenes, there have been a number of things we've had to tackle and people we've had to battle to get to where we are today. So in the spirit of honesty, let's delve into a group therapy session and take a look at make it pop's problems!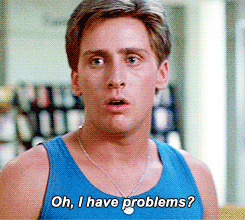 Welcome to our issues
Not everything is perfect. It's a fact of life. And a fact of make it pop. Our learning curve has accelerated over the past several months and we have altered and refined make it pop too many times to count! We've tweaked at words, we've adjusted designs and we've shuffled the people around us. All of this was a pain in the ass at the time, there's no doubt about that. However, these imperfections have pushed us forward into developing a beaut of a product, you'll see (very soon now we promise!)
We've also come to realise that acknowledging issues early on is the best way to create a better product and a more conducive working environment. Nip things in the bud as soon as something happens or if you think the work is going down the wrong path, just shout out! The worst thing that can happen is your team doesn't agree. The best thing that can happen, you save everyone valuable time and push a project to a new level. Also, don't be narrow-minded and fixated on your work. Take a step outside of the box every so often and look at work with a fresh pair of eyes!
People pleasing
Humans want to be liked. In the social media generation, that statement is truer than ever! make it pop are no exception. We want everyone to love the product we have all spent so long working on. We want it to be accessible to a wider audience than just a niche group of hipster designers. Our aim with make it pop is to have an impact on so many creative, young and old, from a range of disciplines and backgrounds. Honestly, though, this aim is a challenge and something we're still grappling with. Perhaps make it pop won't be accessible to the masses in this first instance but we already have big plans for the future. Big I tell ya! These plans include a whole range of groups who will easily access make it pop and loving embrace it into their environment like a small child hugging a puppy!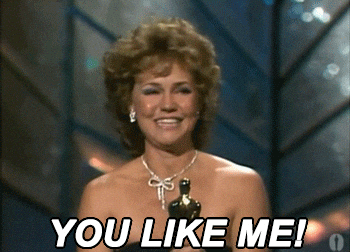 We no speak [insert language]
We're a bunch of millennials with bad-mouths. We love profanity and are yet to find a joke too dark or too far for us. We haven't quite found our line of offensiveness and obscurity yet. This all being said, we're fully aware not everyone shares our wicked sense of humour. We've proof-read and altered the original set of cards we wrote all those months ago, even testing them out with some test-groups. We listened to feedback and have gone back to the drawing board on a number of the cards. Language barriers aren't to be ignored and it's vital to take into account the way things are translated and perceived by others. These things can really make a break a project, company or person!
Not another fad
We are dedicated to making make it pop an essential thinking tool, not just another design accessory. If you're like us, you'll have collections of card games and paraphernalia lying around that you've never looked at since it slid through your letterbox. make it pop ain't gonna be like that, you hear! We want this to be accessible and usable by all. Something that alters the way you're working, gets your creative juices flowing, even improves your creative confidence! We may not have released make it pop as early as we'd have imagined but getting this game right the first time is a big deal to all of us. So if you've learned anything from us sharing our issues here, we hope you can understand the hard work and dedication we have all put into this project.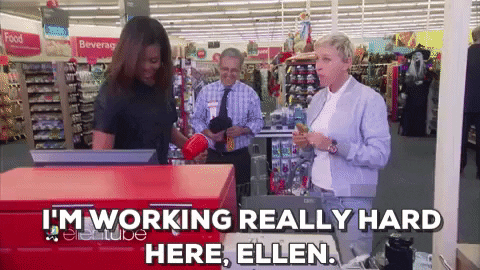 Therapy session over
Well, that's all folks! We hope we haven't scared you away with our issues and are behind make it pop more than ever before. Honesty is the best policy after all. We aim to continue being open with you all as we continue down this crazy path. If anyone can learn a thing or two from us then our job here is done!