You should try this… Design thinking
If you've been following make it pop for a while, you'll remember the blog we wrote about how emotional intelligence can improve design thinking. What? You're new here? Well what are you waiting for, go and read it now! For those of you loyal fans who did read it, you may have been left wondering more about just what it is. Well, continuing on our new series, we bring you, you should try this…design thinking! What is design thinking
In its most basic form, design thinking is a process of creating new and innovative ideas to solve problems. While its core is rooted in creativity, it is not a mindset restricted exclusively to designers. It is a technique that all industries and areas of expertise should be adopting. You could think of it as being a cross-section of design, business and technology, brought together to solve human problems
Design thinking is a human-centric process to understand the user, challenge assumptions and redefine problems. It revolves around a deep interest in developing an understanding of whom you're designing for, of developing empathy for your target user. It is simply not enough to just identify the problem. To truly solve it, you need to understand why it's a problem for your users in the first place.
The design thinking process constantly reminds you to unlearn what you knew and learn anew! It is said that while design thinking will not solve the world's problems, with the combination of thinking, doing and culture, you might just get there! Now wouldn't that be great!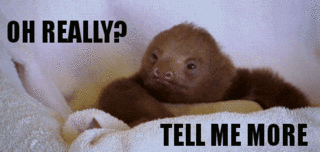 Design thinking phases
There are five core phases which need to be adopted for this mindset to be successful! These are:
Empathise: empathy allos you to set aside your own assumptions of the world in order to gain valuable insight into users and their needs. With this step of the process, you will be finding out more about the area of concern through observing, engaging and empathising with people to understand their experience and motivations.
Define: analyse the information your received during the empathy process in order to define the core problems that you are facing. In the define stage, you will be asking questions which can help you look for ideas for solutions. In turn you will develop a human centred problem statement.
Ideate: start generating your ideas using what you have learnt from the empathy and define stage. With this, you can start 'thinking outside of the box' to identify new solutions to the problem statement you created, looking for alternative ways of viewing the problem.
Prototype: this is an experimental phase. The aim is to identify the best possible solution for the problems identified during the previous stages. The possible solutions are implemented at this stage. They are investigated and are either accepted, improved or rejected on the basis of the users' experiences.
Test: during this phase, alterations and refinements are made in order to rule out problem solutions and derive as deep an understanding of the product and its users as possible.
How to bring design thinking into your environment
To stay relevant, companies must innovate without disruption to drive growth and profitability. Essentially, it is all about upgrading within constraints! But how can you bring design thinking into your organisations, industry, workplace… Here are some tips we have learnt along the way.
Start small: it is going to take time! Not everyone will adapt to design thinking instantly and it is something that people have to learn. Start will small experiments, allowing your team to gain experience in design thinking and its core processes.
Identify the early adopters: some people in your team will (hopefully!) take to this new mindset quickly. They are key to brining design thinking into your environment. They can bring the concepts into meetings, across the workplace and help coach other employees along the way.
Don't be small minded with your team: mix up your people! Ddesign thinking works best when people from a range of backgrounds and disciplines work together. They will bring different expertise and perspective to the problem which will create more successful solutions.
Be fluid: change things up! You so not have to follow any specific order with this mindset. The processes can often occur in parallel and repeat themselves frequently.
Set a benchmark: define how you will track and measure the success of define thinking.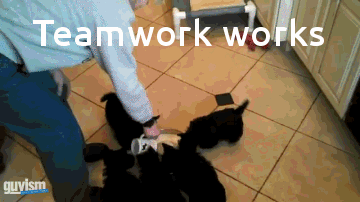 Want to know more?
Has all this writing has piqued your interests and you want to know more? Instead of giving you more articles to read, we thought we'd give you all a visual treat and point you in the direction of Design & Thinking. It is a documentary exploring the idea of design thinking. Don't say we don't give you anything!
How make it pop use design thinking
Design thinking has been crucial for make it pop getting to the stage we are at. We don't want you all to experience a mediocre product so have implemented the five core phases into our development too many times to count! We have redefined and produced a number of prototypes to get to where we are now. It shouldn't be too much longer until you get to enjoy make it pop goodies!
Be sure to follow us on Instagram, Facebook and Twitter to keep up to date on all things make it pop. We have some exciting things coming your way soon!