Music for Productivity:
We are all constantly tethered to our headphones. Music does make the world go round after all. 9 out of 10 workers reportedly perform better while listening to music, so let's all crack up those Spotify playlists! To help you choose the perfect tracks we thought we'd share some of the best music for productivity!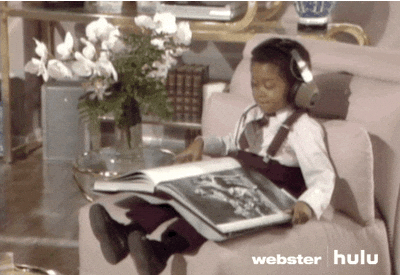 Classical Music:
If your work involves numbers or needs high attention to detail, then classical music is ideal. Those who knuckle down to Bach or Tchaikovsky also have a better mood and a higher level of productivity. Who knew!
If the thought of classical music leaves you reaching for ear defenders then we have a great alternative. Meet the Vitamin String Quartet. They cover pop tunes in a string quartet style. You will still gain the benefits of classical music but with the comfort of something familiar. Trust us, you won't be disappointed with this gem next time work seems overwhelming!
Ambient Music:
Musician Brian Eno famously described ambient music as needing to be "as ignorable as it is interesting". Many songs of the ambient music nature are designed to relax the mind and allow it to roam, while providing just enough stimulation to register as inspiration. Moderate noise level can really get the creative juices flowing, while also being beneficial when solving difficult problem. So, if you want to get your creativity on let those countless Ibiza Chillout Albums ease your mind.
Video Game Music:
An odd choice but hear us out!
Game design entails an incredible amount of depth. The greatest game composers acknowledge that the ideal music is music that can be played in the background and not distract the player. So if you need to thoroughly immerse yourself in work and focus clearly on a task, then this will be the playlist for you!
Pop Music:
Listening to pop music helps you work to tight deadlines and complete data entry tasks 58% faster than undertaking a task in silence. Pop music has also been found as the best genre to listen to for spell-checking quickly and can cut down mistakes in your work by 14%! Whether you go for the modern radio hits or the good old 80s classics, pop music is sure to get that boring workload out of the way in no time!
We all have our favourites so let us know what music you all work to by commenting below! And if you want to see what the Make It Pop team is listening to then be sure to check out our tracks of the week for more musical inspiration to get that tough workload completed!